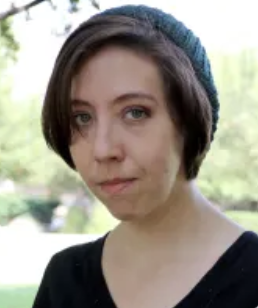 Autumn Rogers Paves Her Own Path to Programming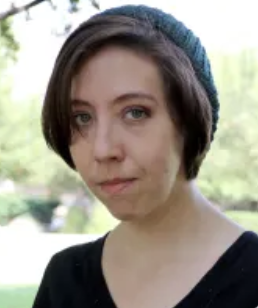 Last January, Autumn Rogers joined Westridge as a part-time robotics teacher, but this year she began teaching both Upper School robotics and computer science full time.
"I never wrote a line of code until college," she admitted. In fact, Ms. Rogers never planned on going into computer science at all. She started college at the University of Utah as a technical theatre major, where she planned on pursuing sound engineering. She then switched to psychology, where she needed to take a math course to meet her general requirements. She chose a symbolic logic class, which ended up being one of her favorite classes.
Ms. Rogers's dad, a programmer himself, helped her realize that what she was doing in the symbolic logic class was called programming. She then took another programming class and fell in love with it. "I knew immediately this is what I wanted to do with my life," said Ms. Rogers, laughing.  
Prior to joining Westridge, Ms. Rogers worked in software development, specifically with Cad Cam (computer-aided design and manufacturing). She then moved on to web analytics. During this time, she got into Arduino development for fun, working to build her own musical instruments. That led her to attend art school at California Institute of the Arts (CalArts), where she discovered an interest in robotics. She graduated with an MFA in Art and Technology.
"
I knew immediately this is what I wanted to do with my life."
Soon after, Ms. Rogers became the graduate assistant for her program at CalArts, where she helped students with projects and software problems. "I seriously never considered [teaching] as a career path for myself," she said when I asked her if that was what convinced her to become a teacher after graduate school. "But I took the part-time job teaching robotics honestly because it sounded cool, especially at a girls' school."
Ms. Rogers loved teaching the robotics class last spring so much that when she was offered the full-time position, she decided to go for it. "It's really exciting! I get to teach a bunch of girls how to code and work with robotics and get them excited about this stuff like I am." 
At the end of the interview, I asked Ms. Rogers if she has any advice to give to students considering a career in computer science. She left me with a thought on the power of failure, and the importance of embracing it. "I think the biggest thing about programming is that people need to know that failure is baked into it. Your code is going to break a lot, and that is never going to stop being true. You have to be humble about it…understand that it's the kind of job where you have to take it in stride and have a sense of humor about it."