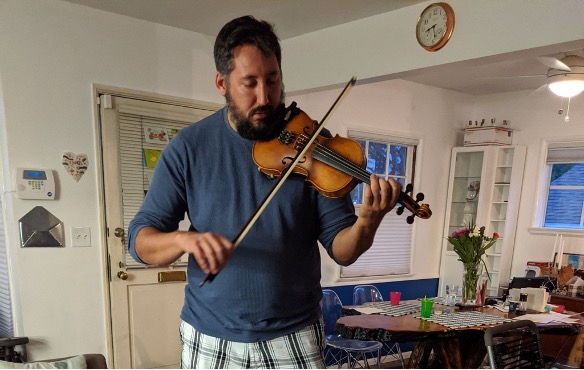 More To New Rocketry and Math Teacher Dan Perahya Than You Know
Singing Mulan's I'll Make a Man Out of You, DNA testing his dog, George, and playing ultimate frisbee, Mr. Perahya, or Mr. P., brings his wide array of hobbies and talents to Westridge as the new Middle and Upper School Rocketry and Upper School Math teacher.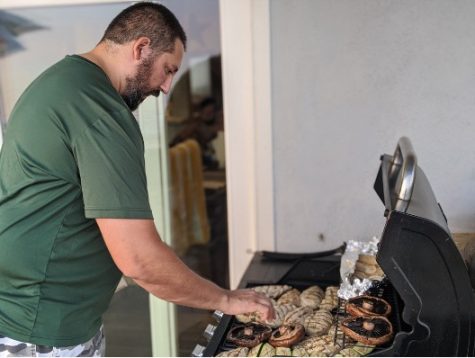 Mr. P. didn't always plan on being a teacher. Originally, he was studying to get a PhD in physics at the University of Virginia because he enjoyed learning about how the world behaves. But then, he worked as a teaching assistant and fell in love. "The teaching was the best part, so I figured, why not be a teacher?"
Outside of work, Mr. P. has a passion for cooking. "Now, I make up recipes all the time and test them out on my family. Most of the time they come out good. Every once in a while it's like, I won't be making that again," he said while laughing cheerfully. Some of his own recipes include a creamy lemon sauce that he puts over chicken and pasta, and a signature salad that his kids have named "The Salad." However, his favorite thing to cook is a classic steak.
He also enjoys watching college football, to the point where he calls it an obsession. If you've seen him around campus wearing a red polo, it's probably because he's supporting his team, the Georgia Bulldogs. Growing up in Athens, Georgia, right near the University, Mr. P said, "I grew up with [football] in my backyard so I've been indoctrinated." 
Additionally, Mr. P. plays the violin. Usually, Mr. P. creates his own melodies through experimenting because he loves to figure out songs and "jam." He also loves to play The Devil Went Down to Georgia and Klezmer music, a traditional Eastern European Jewish genre.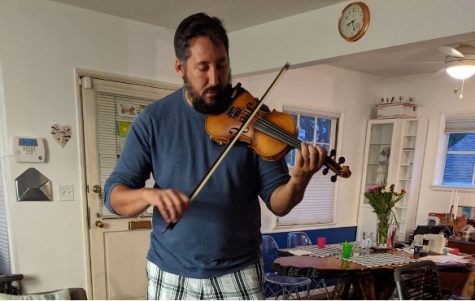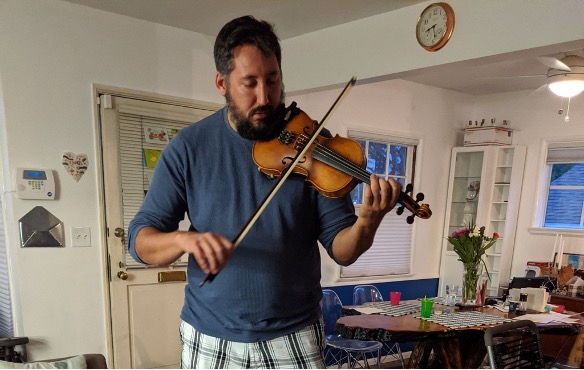 Mr. P. often encourages his students to experiment and think abstractly, just like he does when developing his own recipes and songs. "The ability to think critically about the world around you and make thoughtful decisions … is the most valuable piece of what I'm teaching you. And math is a great avenue to teach that sort of thinking," he explained. 
Of course, Mr. P. always remembers to add a healthy dose of fun and laughter to his classes. "We still get our work done, but there's a lot of laughter in class. I enjoy that." Amongst the postulates and logic puzzles, he loves to crack jokes with his students and learn about their days and interests outside of school.