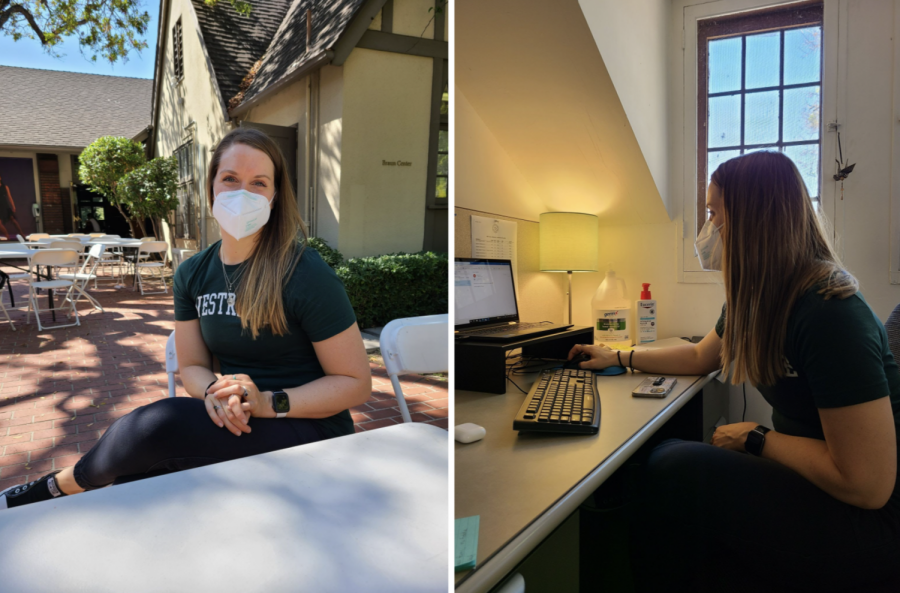 Westridge Welcomes Powerlifter HD Teacher Katie Dockter!
Most people might not know that Westridge's new Human Development teacher and Strength and Conditioning Coach, Katie Dockter, is also a passionate powerlifter. She strength trains five times a week, runs twice, and also does yoga. Dockter explained how lifting not only impacts her physical strength but also her mental strength. "The thing that really surprised me about lifting weights was how much more confident it made me. It really elevates your ability to take things on."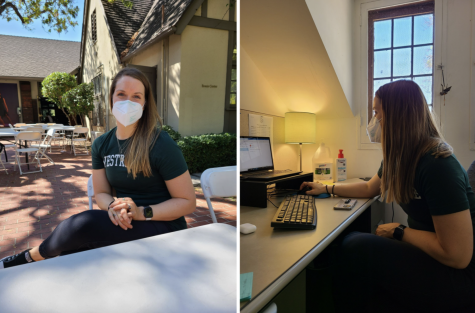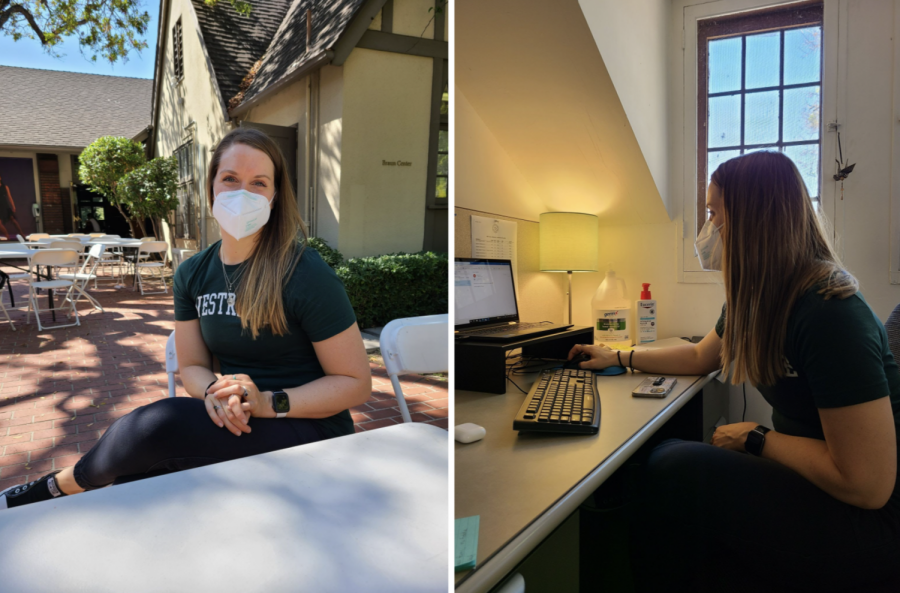 Dockter explained how teaching and coaching, her two roles at Westridge, fit well together. HD involves identity work, student support, and mental health, while movement and exercise further bolster that mental health aspect. "[In HD] there's a lot of finding ways to move your body that you enjoy, so you can use movement in addition to mental health, in addition to loving your body and recognizing the ways that it can work for you," she said.
Dockter first got into lifting and strength work in her mid-twenties when she received a diagnosis for polycystic ovarian syndrome (PCOS), a common health disorder caused by an imbalance of reproductive hormones. Movement in general helped to manage her PCOS. She first tried running, but then experimented with lifting weights, finding–to her surprise–that it boosted her confidence and well-being. Lately, she has focused on powerlifting. "It's the next fun, cool, badass thing you can do — just lift everything that you can," she remarked, laughing.
Lifting even impacted Dockter's personality. Born and raised in Minnesota, Dockter explained that she had a tendency to be  "Minnesota Nice" — the stereotypical behavior of Minnesotans — very polite and slightly passive aggressive. When being "Minnesota Nice," Dockter found herself getting steamrolled, but lifting empowered her to change. "I learned to be more assertive and stand up for myself and ask for what I want simply because that physical strength made me feel internally strong as well–which I loved."
Although Dockter has a very active lifestyle now, she hasn't always been interested in athletics and sports. When I asked her if she was active as a child, she responded with an immediate "No!" However, in high school Dockter did play rugby competitively and also joined the school cheerleading team. She jokingly explained how she would get made fun of on both ends. If she had a black eye from rugby, the cheerleading team would poke fun at her. The same would happen when she showed up to rugby practice with a full face of cheerleading makeup. "It's a very good descriptor of my personality. I have a lot of duality," she noted.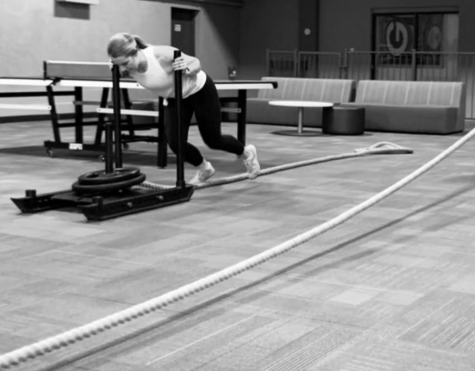 Dockter's education and job experience even demonstrates her duality and variety of interests. She went to college for a Health and Physical education degree, got a licensure for teaching English as a second language, and minored in Exercise Science. She has coached for Girls on the Run, a non-profit organization that works to build girls' confidence through running, and she explained that the majority of her teaching experience came from urban schools where "more of my  social justice and anti-racist ideals were built." However varying, these interests all came together in her new role at Westridge.
Dockter explains that her biggest hope at Westridge and in life is "figuring out my passion for movement and strength, and then finding different ways to be impactful and fulfill that desire to bring more and add more to people's lives." She hopes to help students at Westridge access the empowerment and confidence that comes with strength training. Right now, Dockter is working towards starting a Strength and Conditioning program for all Upper Schoolers, not just athletes. "I can offer that so then hopefully other people can find that strength that I'm such a fan of."