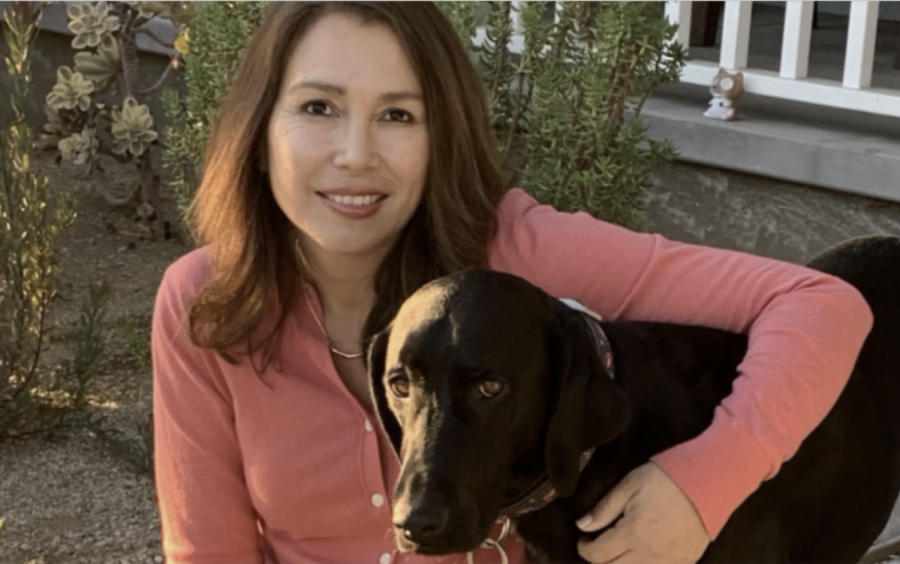 Mom-of-Three and Dog Lover: Westridge Welcomes Jennifer Dague
Jennifer Dague, Westridge's new Administrative Assistant for Enrollment Management and Student Outcomes and a mother to three is no stranger to juggling a busy schedule.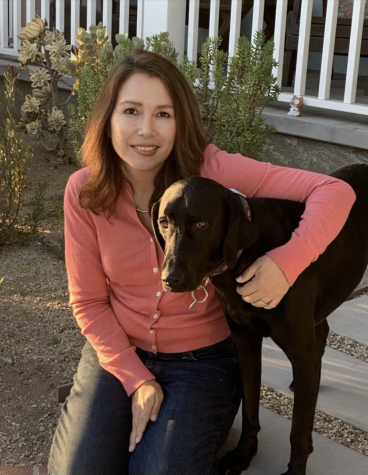 "I have three kids attending three different schools," she explained–one of whom is a junior at Westridge. "It makes parenting commitments grow exponentially." Ms. Dague helps manage each of her children's parent portals, schedules, and health screening apps. 
Ms. Dague expressed how hard it was to balance giving her children a "normal" time over the pandemic while keeping them safe, especially with her youngest child. "It was very scary as a mom, obviously you're dealing with your own individual emotions but then you're trying to look out for all your kids emotions…I had to manage [my youngest child] by making sure she was being extra safe and keeping the mask on."
Dague, like many others, is happy for her children to be back on campus and is hoping for a quarantine-free year.
Dague adores helping others, and she became a staff member due to her love for the Westridge community. "I just always really like working with groups of people and pulling together details and seeing it all come to fruition," she shared.
Ms. Dague encourages her children and the students at Westridge to keep an open mind, try new things, and be open to new ideas. "Be adventurous, and be willing to try something that's outside of your comfort zone," stated Ms. Dague. She always encourages students to be ambitious, which is something the Westridge community displays remarkably. 
Despite the challenges she faced this year, Ms. Dague is delighted to be on campus and experience Westridge's atmosphere firsthand. "​​I'm happy to be here, and I appreciate everybody's support and warm welcomes. I'm really excited. I'm happy for a great year!"