Westridge Alumna Interview: Lexie Kovach, M.D. '99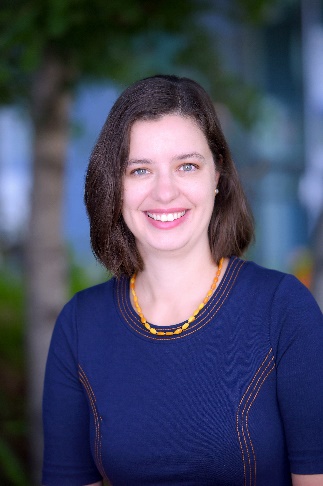 I grew up in a medical family. My dad and grandpa are doctors. My mom, a recovering attorney, always says that one of the things she loves most about my dad is that medicine is an "honorable profession" (possibly by contrast to lawyering, at least in her mind, considering that she now works in fundraising for children's healthcare nonprofits). I guess I internalized those values, because doctors and scientists are my heroes, or if that's too cheesy, maybe more like my idols. 
Therefore, when my mom told me about Dr. Alexandra Kovach '99, a pathologist at Children's Hospital Los Angeles whom she'd met at a fundraiser, I felt more than a little intrigued. 
When people speak in hyperbole about ridiculously noble pursuits, they often say things like, "Oh, she's curing cancer and saving the children." Well, Dr. Lexie Kovach '99 really is curing cancer and saving the children in her work as a pathologist at Children's Hospital Los Angeles. She is the Director of Hematopathology, Director of the Hematology and Bone Marrow Laboratories, and Associate Professor of Clinical Pathology at the Keck School of Medicine of USC among many other titles. The focus of her work is on the pathobiology of blood diseases like leukemia and lymphoma. She develops new types of tests that detect disease earlier and determine the most effective, personalized therapies for individual pediatric patients to minimize the long-term side effects of treatment. 
That's pretty impressive.
So, I throw caution to the wind and email Dr. Kovach, hoping that she might be willing to answer a few questions from a current student at her alma mater via email. To my utter surprise, she instead agrees to meet me at Jones Coffee in South Pasadena for an interview. When the appointed day dawns, I am nervous. I begin to worry that I will seem immature, silly, and uninformed, and that I will be out of my depth trying to communicate with such a scientific luminary. I feel like I am about to interview the love child of Mother Teresa and Jonas Salk, but I try to pull it together as I walk into Jones.
Dr. Kovach and I have texted in advance with descriptions of what we are wearing so we can identify each other. I spot her, looking decidedly unscary in a cozy, oversized sweater and jeans. I start by thanking Dr. Kovach for taking the time out of her busy schedule of actually changing medicine to save more lives to speak with me for Spyglass, but she interrupts me to insist that I call her Lexie. We discover that we share a love for chai lattes, and we order two (her treat, again at her insistence). Her manner is open and approachable, and I feel her sincerity immediately.
As the interview commences and I start somewhat clumsily with my prepared questions, I have the sense that Lexie is completely focused on our conversation and has all the time in the world for me. I relax…
Reed Dietrick: What's your favorite memory of Westridge?
Alexandra "Lexie" Kovach: There are so many—it's hard to decide. But as I was thinking about it, the thing that I go back to the most is the theater program. And Mr. Wright—Tim Wright—was the theater director. But I think my favorite memory was talking to him about the plays. He had been a screenwriter and was doing things in the movie business, and he was an adult who would talk to us like adults.
RD: What aspects of your Westridge experience helps you the most in the real world?
AK: The communication skills. Learning how to write and learning how to communicate. Both oral and written communication, but especially with writing. Education is so varied, and there's a credibility in someone who will present something in a grammatically correct format. I don't know, it seems superficial. But it shows the kind of care and ability to communicate, and I think that's what's taken me the furthest out of all of the skills, honestly. It transcends whatever topic you're working on. I also showed up at college, and I felt confident in the ability to take the next step with the essays.
RD: If you could go back in time to high school and like your high school self, what piece of advice would you give yourself?
AK: I would tell myself to relax. I think we all need to hear that. There's a lot being thrown at you, a lot of expectations, a lot to deal with every day. You're only a teenager once—have fun, relax, and try to make friends outside of school.
RD: If you can give current high schoolers a piece of advice, what would you say to current high schoolers?
AK: There is a lot of pressure for current high schoolers. There are so many different schools and so many opportunities, and some people have many, many, many more opportunities than others. I guess this ties into something similar, but try to read and write extremely well. Be curious and open minded. Be humble. Don't be afraid to ask something that you think is a stupid question—I know everyone says that. But especially in my field, it's very important for a pathologist to be able to ask for help and not have an ego about it.
RD: What's your favorite part about your career?
AK: Oh my gosh.
RD: I know it's kind of a big question…
AK: No, it's great. I have so many, and I'm very fortunate to do what I do. When something that I really enjoy is circuitous, getting to it. It sounds hokey, but it's true that I feel like I'm making some kind of positive contribution. There are all kinds of things in, you know, any organization. You get these little battles, or, it's like, why are we doing this? I feel lucky to be at CHLA and to be at a place that has a very good department, culture, and institutional culture. I feel like people are doing things for the right reasons. And I feel satisfied that I'm doing something positive there.
I recognize that I sound like a fangirl, but talking with Dr. Kovach (I mean Lexie) restored my sense of purpose in what the academic struggle is all about. People often dismiss what we learn in school as just "stuff you'll never use in the real world," which can make the minutes, hours, and days spent studying for a chemistry test, writing a history paper, or memorizing Latin vocabulary feel like a waste of time. That doesn't have to be true, and I don't want it to be true for me. I want to be a student forever, and Lexie gives me hope that it's possible to keep on learning while earning a living and making a productive contribution to the world. 
Most importantly, Lexie offers hope that you don't have to sacrifice your principles or sense of curiosity and wonder as you age. I am not kidding when I say that the goodness of Lexie's heart and idealism make her radiant. This reminds me to focus on the big picture, and that getting into a specific college or achieving in a particular class or on a particular test are not ends in themselves. I just hope I can keep this state of zen alive as I embark on my junior year and beyond.
Leave a Comment
About the Contributor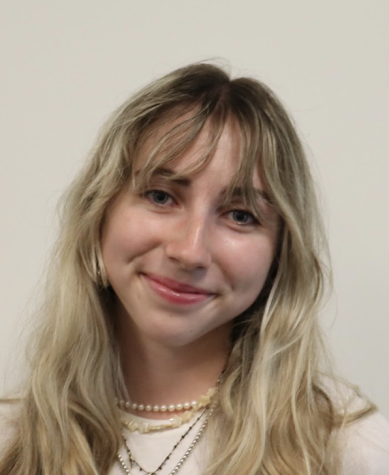 Reed D., Website Designer/Editor
Reed is a sophomore, and this is her third year on Spyglass and her first year as an editor and website designer. Outside of writing for Spyglass, you...