Transitioning to a New School During Virtual Learning
New school, new faces, new learning environment. Students who joined Westridge this past fall have had to adjust to a new school through a computer screen. As the first semester comes to an end, new students are still adjusting to the remote learning environment. 
Starting at a new school during online learning undoubtedly comes with difficulties. Although teachers and classmates have been enthusiastic and welcoming, new students have found it challenging to socialize and reach out to their peers. Attending class remotely has made it difficult for them to meet and talk to new classmates. 
"Westridge students were really friendly and made me feel included, but some of the interactions I experienced were more on a surface level." said Pearl L. '24, a new freshman at Westridge. "There is also a feeling of missing out and a sense of disconnect, since we are not getting the full experience as students would on campus; it can be difficult to participate in class."
The increased screen time demanded by virtual learning is also a contributing factor to the lack of interaction. Since communication with others can only be done electronically, students are often exhausted after spending hours on the computer.
However, two new freshmen at Westridge, Christina S. '24 and Cyanna L. '24, mentioned that they noticed online learning has made their transition to Westridge slightly easier. They both attribute this to the fact that they are already familiar with the concept and functionality of virtual learning. "Since we already started virtual learning during spring, the concept of online learning wasn't new. " said Cyanna. She has also found her transition from middle school to high school less stressful. Since classes are now only conducted online, there is no longer the need to worry about socializing and adjusting to a new campus and schedule.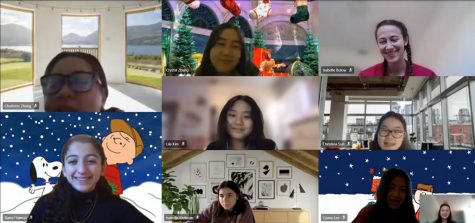 Some students find themselves more relaxed at home, a familiar space in which they are comfortable. Being in an online learning environment since spring has helped smooth the transition between schools and also provide the benefits of having support and comfort from family members and pets. "My cat has really helped with my mental wellbeing during this time period," said Christina. 
When new students' responses to online learning were brought up in an interview with Upper School Dean of Student Life Ms. Martinez, she explained, "We are mindful of the new students but we haven't made such an emphasis because we also have to focus on the needs of the entire student body."
However, she recognizes the issues new students are facing and maintains that Westridge is making an effort in addressing these problems. Keeping in mind the current circumstances, Martinez commented that extended screen time will also have to be taken into consideration when planning, in order to help students find a balance. 
"The purpose of having advisories meet so regularly is also to check in on everyone. We were very intentional in spreading the kids among the advisories and we have regular meetings with 9th grade teachers to check in with advisors. Administrators also divided up and called all the new families to see how transition was going," said Ms Martinez. 
These efforts do not go unnoticed. Christina S. '24 remarked, "Through all the 9th grade class meetings and all the activities hosted by advisors on Wednesdays, I feel like I got to know the majority of the people in my grade." Larger class events such as Wednesday class meetings have provided new students with the opportunity to meet new people. 
Other resources such as padlets, teacher office hours, and breakout rooms have also been useful. New students also expressed gratitude and appreciation towards the teachers and students who have reached out. "All of my classmates have been super helpful. I've had a lot of people reach out and text me," said Liv N. '24, a new freshman
"I want everyone in the community to be a part of it and help on all levels to reach out. I think it's important in this day and age that we look out for each other," said Ms Martinez. 
Leave a Comment
About the Contributors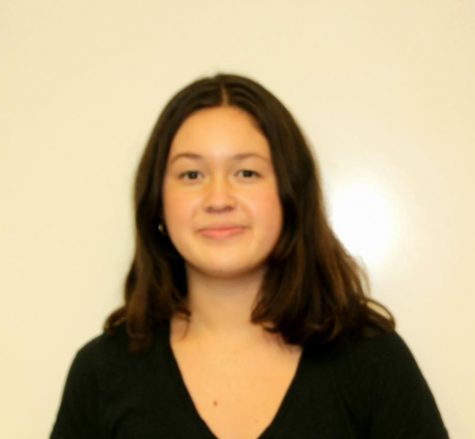 Katie S., Editor in Chief
Katie is a junior, and this is her fourth year on Spyglass and first year as Editor in Chief. In her free time, she loves playing guitar, writing, and...