Quarantine Inspires Home Renovation Projects
As a PE teacher, Coach Allison Clark's new climbing wall could very well be her new home office. She has not yet figured out a way to use it in class, so as of now it is an afterschool hobby. "I enjoy it because it makes me feel like I'm getting stronger." Additionally, she mentioned that she liked the problem solving elements involved in designing the wall.
For Coach Allison, the decision to build a climbing wall was an obvious one. She had recently gotten into bouldering, and once her gym closed for quarantine, she decided to build one in her garage. She had always thought it would be cool to have a climbing wall in her house, and the pandemic seemed like as good a time as any to make her dream a reality.
Coach Allison had plenty of help. In fact, her DIY home improvement project turned into something of a Westridge community project as she got woodworking guidance from another PE teacher, Coach Karen, and wood from Ms. Brownsmith and Mx. Brownsmith.
Because of the extended amount of time spent at home during quarantine, many people are finally checking off home renovation projects that otherwise would have sat at the bottom of a to-do list. A recent New York Times article included a survey from the 2020 AIA Home Design Trend Survey that showed a 68 percent increase in clients who want home offices and a 45 percent increase in clients who want flexible space. 
Matt McBurney, a long-time contractor in the Pasadena area, is well aware of popular renovation trends. He said that people are mostly focusing on already planned projects that they now have time for: "People are doing things they had neglected or wanted to do, and now they're given the opportunity — or the time — to reflect about it." 
According to True Value Hardware, sales for outdoor furniture have risen 24 percent this year as many people have realized that their outdoor areas needed a redesign for winter socializing. Even something as simple as an outdoor heater for winter movie nights or a new set of outdoor furniture can change up a yard.
Not all quarantine projects require ambitious construction. Smaller ways to change up the surroundings have also been also popular. With glimpses of homes visible in the background of video cameras, impulsive childhood decor choices have gotten more age-appropriate. Elena R. '24 was inspired to redesign her bright blue childhood bedroom walls. Her new color scheme? Off-white and grey. 
If this sounds boring, Elena agrees. This is why, inspired by her mother's books about murals, she is planning to create a mural on one of her walls. She hopes it will add a spark of orange to an otherwise bland design scheme. "I was just going for a lot of color, which isn't in my room yet," Elena explained.
As people are spending more time in their homes, they have turned their attention to their surroundings, motivated to make their spaces more comfortable and more representative of their tastes and individuality. Nothing encapsulates this idea more than the proposed theme of Elena's mural: Her life story.
Leave a Comment
About the Contributor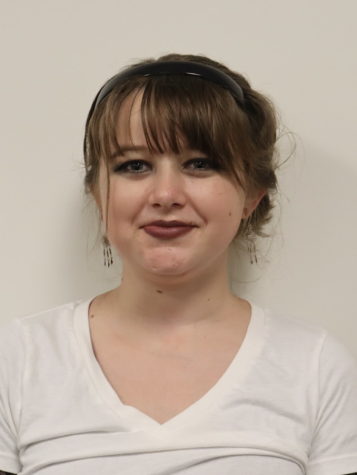 Sabina P., Staff Writer
Sabina is a junior and returns to Spyglass from her year long hiatus. She enjoys the opportunities spyglass gives her to connect and interact with the...